Alexxx
(25)
from Germany
Gender: female
Age: 25
Zip code: 50xxx
Country: Germany
I speak: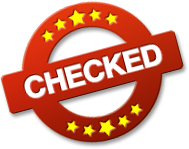 Amateur tags
Not available

Here comes Alex! If you want to keep up with me, you`d better be good at it. I hate boredom and am always looking for the next kick. Can you give me one? You got it?
My Personal Info
| | |
| --- | --- |
| Height | 161 cm |
| Weight | 49 kg |
| Ethnicity | White / Caucasian |
| Eye color | blue |
| Hair color | blonde |
| Hair length | long |
| Figure | sportive |
| Body hair | shaved |
| Pubic hair | none |
| Cup size | B |
| Glasses | yes reading glasses |
| Tattoos | none |
| Piercings | none |
| Marital status | single |
| Smoking | no |
My preferences
What I'm looking for, is
What I would like to experience, is
What turns me on, is
A**l sex
O**l sex
Being dominant
Sex Toys
Swinger
Outdoor sex
Public sex
Dessous
RPG
Voyeurism
More about me
What I can tell about myself
Not available
What's being said about me
Not available
My erotic fantasy
Not available
Visit my diary daily to stay up to date with everything I do.

Alex erotic
I`m in the mood right now. In the mood for... you know what...)
Mikaillucas0581 writes a comment:
ich möchte mit Dir schlafen
Gefunden in Bra | Blondes | Glasses | Slim | Schoolgirls

Without panties
I`m going out tonight with no panties on... Go or No go? What did you say?
Peugeot78 writes a comment:
Hübsche junge Frau
Bilnisa writes a comment:
was für eine süße Maus
Gefunden in Legs | Blondes | Glasses | Slim | Schoolgirls

Cheeky schoolgirl
I`m young and hot... but I still have so much to learn! Who can teach me?
Strangelo writes a comment:
Ohhhh DuBaDubaduuuu uuuuhhh hhhhab nnnnn richtig dickenhartenS*****z für Ddddd sdddeinen A***hl**hjhjhh holla
Rain87 writes a comment:
Süsse M***hi. Glückwunsch
Gefunden in Legs | Glasses | Small Tits | Slim | Schoolgirls

I`m cooking!
I love cooking and I love food... Before, after... always before and after...)
AlterSoftie writes a comment:
Bei den hübschen Bildern fange ich auch gleich an zu kochen...
Malefikant writes a comment:
Immer wieder muss ich mir die Bilder hier von dir anschauen, du bist so unfassbar schön das es mir die Sprache verschlägt :)
Gefunden in Blondes | Glasses | Kitchen | Slim | Schoolgirls