Busetta
(65)
from Germany
Gender: female
Age: 65
Zip code: xxxxx
Country: Germany
I speak: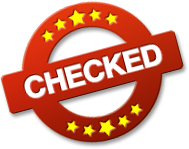 Amateur tags

... "On old ships you learn to sail!" -> that`s what you like to think when you look at me like that. But the saying must come from somewhere!? ;-) :-)
My Personal Info
| | |
| --- | --- |
| Height | 168 cm |
| Weight | 57 kg |
| Ethnicity | Mediterranian |
| Eye color | brown |
| Hair color | dark blonde |
| Hair length | long |
| Figure | slim |
| Body hair | little |
| Pubic hair | partly shaven |
| Cup size | G |
| Glasses | yes reading glasses |
| Tattoos | none |
| Piercings | none |
| Marital status | divorced |
| Smoking | no |
My preferences
What I'm looking for, is
What I would like to experience, is
What turns me on, is
More about me
What I can tell about myself
I may be older, but I still have a right to sexual experiences, don`t I?
What's being said about me
I am a nice "mommy" ;)
My erotic fantasy
Oh just have sex again
Visit my diary daily to stay up to date with everything I do.

Your bust miracle
Plump woman reveals herself to you again and you will make eyes
edmfanralf writes a comment:
G***e Bilder, genau die Frau die ich ohne Beine will


Oops, that`s me
And I made myself a little bit naked, horny or?
Pati1996 writes a comment:
Sehr heiß, du bist eine Pracht Frau
L**ker888 writes a comment:
wooow verdammt heiß und sexy
Found in Big Tits | Topless | V***ar | Black-Haired | Tangaslip

Titties knead like bread dough
Oh yes, the horns are nicely kneaded, hmh
summer64 writes a comment:
Einfach hammergeil deine prallen Euter, da möchte man nur noch drauf abs****zen.
Dauers****zer100 writes a comment:
Du bist einfach der absolute Wahnsinn, traumhaft und genau im richtigen Alter.

Let`s Rock It
You want to see my splendor Oschis times bobbing? Then take a look
uwe_hartmann2919 writes a comment:
Mega scharf deine B***te, würde ich dir auch so massieren und an deinen nippeln l****hen
Ibramgauy77y5 writes a comment:
Geil für einen T****nf**k

News from your Busi
Look what I have done with my Pracht horns again
ajet70 writes a comment:
Herrlich geil.....
Floriankw83w9 writes a comment:
Ich würde dich so gerne so richtig dolle Durchb**sen und wenn ich komme würde ich meine S***e auf deine g***en t****n s****zen

Strictness please?
I am also ready to play the strict teacher for you ;)
Walter0857 writes a comment:
Du bist eine sehr schöne Frau mit einer angenehmen Ausstrahlung und einem bezaubernden Lächeln. Deine Fotos sind sehr geschmackvoll.
jimmbob_6 writes a comment:
So eine strenge Lehrerin mit solch g***en T****n, ein Traum

COMPLETE Naked Facts
i am not shy to show everything... and you?!?!
UdoFischer writes a comment:
Wie herrlich wird es sein mit dir zu f**ken
scheeks47 writes a comment:
Wenn die T****necht sind, dann hammer massig. Auch sonst bist Du hübsch. Schöne M***hi.

I just love to be naked
that`s why I also like to go nudist...
mac-m**es writes a comment:
Schöne B***te einer reifen Frau
Postman62 writes a comment:
OMG ♥️ wunderschöne pralle B***te .. würde gerne meinen 60jährigen S*****z dazwischen stecken und abs****zen ♥️♥️