CrazyNicol
(58)
from Deutschland
Gender: female
Age: 58
Zip code: 95xxx
Country: Deutschland
I speak: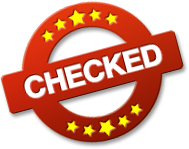 Amateur tags
Not available

HI SÜSSER! ICH BIN IMMER ABEND WEBCAM BESUCH MICH IM MEINEM CHAT ICH MACH DICH GEIL MIT MEINEM DICKEN T****N UND F****TE HARRIGE M***HI! Lg Nicol
My Personal Info
| | |
| --- | --- |
| Height | 152 cm |
| Weight | 55 kg |
| Ethnicity | Mediterranian |
| Eye color | blue |
| Hair color | Not available |
| Hair length | shoulder |
| Figure | Not available |
| Body hair | normal |
| Pubic hair | natural |
| Cup size | F |
| Glasses | Not available |
| Tattoos | none |
| Piercings | none |
| Marital status | single |
| Smoking | yes sometimes |
My preferences
What I'm looking for, is
a woman
a man
a couple
a transvestite
a transexual
a bisexual
What I would like to experience, is
an escapade
a relationship
a flirt
email sex
an affair
a ONS
an exciting friendship
fetish erotic
professional sex
B**M
What turns me on, is
Vanilla sex
A**l sex
O**l sex
Peeing
Being submissive
Sex Toys
Swinger
Outdoor sex
Public sex
Dessous
RPG
Voyeurism
B**M
More about me
What I can tell about myself
Not available
What's being said about me
Not available
My erotic fantasy
Not available
Visit my diary daily to stay up to date with everything I do.


ME IN SWIMMINGPOOL
ME IN SWIMMINGPOOL
l****nk***ler writes a comment:
Toll und aufreizend, darf ich Dein Bademeister mit Extras sein? Ich bin Fisch und im Wasser nicht gern allein, aber bei dem Wetter darfs auch m/deine Wanne sein oder in Griechenland wir 2 allein?
Gefunden in Uniform | Lingerie | Softcore | Public | Grannies

ME AND D***O
Me and d***o :-)
mkt1973 writes a comment:
Sehr schönes Bild....G***er B***n.
jimmbob_6 writes a comment:
Heiße Fotos einer sexy Frau. Siehst scharf aus
Gefunden in Big Tits | Schoolgirls | Toys | Public | Grannies

MY HAIR P***Y
My hair p***y and red string
Gladiatox writes a comment:
Da möchte ich erst die Zunge reinstecken und dann Dich ganz tief stoßen--Dann Deinen S**t trinken
nighttrain1 writes a comment:
zum abgewöhnen macht absolut nicht an


COOL STRIP FOR YOU
I AM NEW HERE AND STILL A LITTLE INEXPERIENCED BUT LOVE TO CHAT AND J**K OFF IN FRONT OF THE CAM.
WATCH ME STRIP FOR YOU.
william44 writes a comment:
wow, was für tolle Frau und welch ein g***er Körper.
william44 writes a comment:
Was für ein mega Body.
Gefunden in Blondes | Hanging Tits | V***ar | J**k | Amateur

ME IN A BATHING SUIT
I AM HORNY AND ALWAYS WET
Strangelo writes a comment:
Oh man ehj Du bist so süß
kleinerbernd1 writes a comment:
Da würde man gerne mit duschen