HotHailey
(20)
from Germany
Gender: female
Age: 20
Zip code: xxxxx
Country: Germany
I speak: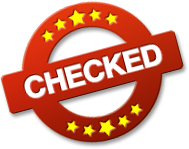 Amateur tags

Hi I`m Hailey and I`m 20 years old! I am young and horny! YOU can always write to me! Dare, I will answer you :*
My Personal Info
| | |
| --- | --- |
| Height | 163 cm |
| Weight | 80 kg |
| Ethnicity | White / Caucasian |
| Eye color | blue |
| Hair color | dark blonde |
| Hair length | long |
| Figure | thickish |
| Body hair | none |
| Pubic hair | none |
| Cup size | C |
| Glasses | no |
| Tattoos | one |
| Piercings | one |
| Marital status | single |
| Smoking | yes sometimes |
My preferences
What I'm looking for, is
a man
a bisexual
What I would like to experience, is
What turns me on, is
A**l sex
O**l sex
Being submissive
Being dominant
Sex Toys
Outdoor sex
Public sex
Dessous
RPG
B**M
More about me
What I can tell about myself
I do not have a typical model figure, but curves! I am permanently horny and would love to f**k every day!
What's being said about me
No one has complained yet! My friends wonder how I can stand on older. But they are just as horny as young guys!
My erotic fantasy
I would like to be f**ked by you unrestrained! Pull my hair, grab my neck! Also, I want to suck your hard c**k! I look forward to you baby
Visit my diary daily to stay up to date with everything I do.

In the shower
I love it in the shower, don`t you?
Anstrengender Tag

Video
Heute war ein anstrengender Tag!\r\nIch hatte so viel zu tun und keiner konnte es mir b****gen :( Willst du sehen wie es aussieht wenn du es mir B****gst? Schau doch gerne bei meinem Video vorbei!

I want to be satisfied
In this video I was extremely horny on it and would have loved to have someone who gets it for me! Kneads my tits and pulls my nipples long. If you like it write me but happy :)
Gefunden in Big Tits | Panty | M*****bation | Close-Up | Selfies

D***y is my hobby
I love it wild and hard, no matter obs in the p***y or in the butt :P
But d***y is good for both or?
Bruno885 writes a comment:
Was für ein g***er A***h (;

You want to d***y style?
D***y is my hobby! Grab me, pull my hair and ram it into me! Write to me with pleasure! I answer you 100% ! Looking forward to you :*
Trooper4 writes a comment:
Mensch meld dich
Trooper4 writes a comment:
So ein g***er a***h

Mein Popo und ich

Hier ein Foto von meinem Popo, er ist etwas zu groß oder? ????

Can you plug my holes?
Maybe if I write enough people and many people buy my pictures, then I put my p***y next pure! I`m looking forward *-*
riemen72 writes a comment:
schöne B***te mit heißen Nippeln
Gefunden in Blondes | Big Tits | Long Hair | Topless | T****e

My d***o
Look at what my d***o can do!