JenniBabe
(32)
from Germany
Gender: female
Age: 32
Zip code: xxxxx
Country: Germany
I speak: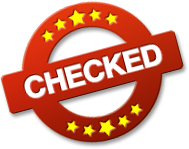 Amateur tags

Hello, sweetie, are you looking for some really cool fun, too?) I like it really wild and dirty, but if you like it, you can also show me your romantic side. I am open for many things, as long as the fun is not too short. If you want to know more about me, then get in touch with me, write me a message. I am looking forward to you Your Jenni :*
Ich freue mich, dass Du auf meiner Seite gelandet bist und Dir gefällt was Du siehst.

Wenn ich mich selbst beschreiben müsste, würde ich von mir sagen, dass ich eine ausgefallen, liebevoll und leicht verrückte Art an mir habe.

Jedoch bin ich sehr verspielt und bekomme sexuell nie genug, deswegen bin ich hier.

Macht Dich das neugierig? Ich hoffe es doch sehr! 
Möchtest Du nun gern mehr von mir erfahren? Also ich bin schon sehr gespannt darauf Dich kennen zu lernen!

Was du noch wissen solltest; ich bin eine Frau, die erobert werden möchte und wenn Du das schaffst, können wir beide sehr viel Spaß zusammen haben. Klingt verführerisch oder? 

Vor allem bin ich der Meinung, Sex darf niemals langweilig werden. 

Wenn Du das jetzt genauso siehst wie ich, dann ran an die Tasten, lerne mich im Chat kennen und wir finden raus, wie gut es mit uns passt.

Ich bin schon sehr gespannt auf Dich. 

Bis gleich, Deine Jenni
My Personal Info
| | |
| --- | --- |
| Height | 169 cm |
| Weight | 65 kg |
| Ethnicity | White / Caucasian |
| Eye color | blue |
| Hair color | dark blonde |
| Hair length | long |
| Figure | normal |
| Body hair | none |
| Pubic hair | none |
| Cup size | C |
| Glasses | no |
| Tattoos | many |
| Piercings | several |
| Marital status | single |
| Smoking | no |
My preferences
What I'm looking for, is
a woman
a man
a couple
a bisexual
What I would like to experience, is
What turns me on, is
Vanilla sex
A**l sex
O**l sex
Peeing
Being submissive
Being dominant
Sex Toys
Outdoor sex
Public sex
Dessous
RPG
Voyeurism
More about me
What I can tell about myself
I`m eccentric, crazy and I`m a lot of fun to be around. Would you like to find out?)
What's being said about me
0815 was yesterday... freaked out here and now... with me it never gets boring!
My erotic fantasy
Why don`t you find out... Flower sex is DEFINITIVE not!
Visit my diary daily to stay up to date with everything I do.
Black is...

such a happy color! And sexy too?
Wenn du wüsstest...

was ich in Gedanken schon alles mit dir angestellt habe ...
Brave Mädchen...

warten auf den Prinzen!
Schlaue Mädchen...
satteln das Pferd selber!
Und böse Mädchen...
reiten den Prinzen!
Happy Halloween

in welchem Kostüm hättest du gern mal Sex?
Süß & unschuldig...

wie ein Engel! *grins*

Cheerleader
cute or sexy? My new costume... suitable for every Superbowl night for two or? *grin*

Welche Farbe...

gefällt dir am meisten?
Mein erstes Mal...

in einem Kleid *grins* Wie gefällt es dir?
Eine richtige Frau...

macht deinen S*****z hart, nicht dein Leben!

Extremely horny vacation greetings!
How extremely hard do I make you with this sight?
Sig712 writes a comment:
Du verdienst 100 Sterne meine süße, bei solch schönen anblick
rabbitmd writes a comment:
WoW dein wundervolle sexy PoPo Maus er ist so Hot WoW