Jess_Jey
(31)
from Deutschland
Gender: female
Age: 31
Zip code: xxxxx
Country: Deutschland
I speak: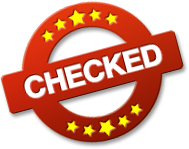 Amateur tags
Not available

Hallo ;) Ehrlich gesagt habe ich mich hier angemeldet, weil ich ein bisschen einen Ausbruch aus meinem privaten Umfeld haben mag. Die meisten denken ich sei die nette Nachbarin von neben an, aber ich bin mehr als das.
My Personal Info
| | |
| --- | --- |
| Height | 163 cm |
| Weight | 49 kg |
| Ethnicity | Mediterranian |
| Eye color | brown |
| Hair color | dark brown |
| Hair length | shoulder |
| Figure | slim |
| Body hair | normal |
| Pubic hair | little |
| Cup size | C |
| Glasses | no |
| Tattoos | none |
| Piercings | several |
| Marital status | single |
| Smoking | no |
My preferences
What I'm looking for, is
What I would like to experience, is
What turns me on, is
O**l sex
Being dominant
Outdoor sex
RPG
Voyeurism
B**M
More about me
What I can tell about myself
Ich denke dass ist am besten wenn du dir eine eigene Meinung machst
What's being said about me
Finden wir es heraus?
My erotic fantasy
Swingerclub und Tantra Seminar
Visit my diary daily to stay up to date with everything I do.

My hot body
I find this a bit of a word game but I love my tight bodysuit
Gefunden in Legs | Posing | Black-Haired | Tits | Amateur

Look between my legs
That really turned me on, playing with the laundry a little bit...
Tkastenx83j4 writes a comment:
Wow wow wow absolut scharf wie ne r****rklinge
Josh081 writes a comment:
Sexy Frau! Deine l**her möchte ich gerne mal verwöhnen

I like it black and hard
I think the black wash expresses a certain toughness that way, don`t you?
Blazedrider writes a comment:
soo unglaublich heiß !!!
waynes691 writes a comment:
wow du bist wunderschön


Let me be your nurse
Me in nurse outfit , am ready for the treatment ;)
Blazedrider writes a comment:
oh wow, Du bist einfach die heißeste und sexxxyeste von allen!! bitte mehr davon!
Joe38640 writes a comment:
da würde ich ja sofort zur Untersuchung antretten, zwinker..lg. Joerg
Gefunden in Open Legs | Close-Up | Posing | Amateur | Roleplay

I show you what I do with my plugin
As they say, plug in and play, and that`s exactly what I do.
Blazedrider writes a comment:
du bist wirklich unfassbar sexxxy !!!
Waldemar-27 writes a comment:
Kann man dich auch mal vernaschen ? MfG waldi

I`ll show you where to put your juice.
I`ll show you my horny hot spots, do you like them?
rollik writes a comment:
..heho...du bist ne heiße braut, wow...
waynes691 writes a comment:
wow du bist wunderschön

I like to sit on the throne
You want to be my throne next time? It`s a good place to sit, isn`t it?
Gefunden in Close-Up | Posing | Upskirt | Lingerie | Amateur