J******uPauline
(20)
from Germany
Gender: female
Age: 20
Zip code: xxxxx
Country: Germany
I speak: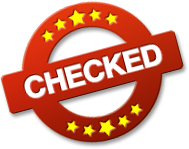 Amateur tags
Not available

I am Pauline and looking for hot conversations. Let`s see what comes up and why are you here?
 G***E KLEINE ENGE J******U 
etwas schüchtern aber offen für den ersten F**k, kann es kaum erwarten das du meine Schenkel öffnest , der S*****z mich zur Frau macht , oh man werde ich grade nice geil 
Profile of J******uPauline
My Personal Info
| | |
| --- | --- |
| Height | 165 cm |
| Weight | 82 kg |
| Ethnicity | White / Caucasian |
| Eye color | blue |
| Hair color | blonde |
| Hair length | long |
| Figure | thick |
| Body hair | shaved |
| Pubic hair | shaved |
| Cup size | E (DD) |
| Glasses | no |
| Tattoos | Not available |
| Piercings | Not available |
| Marital status | single |
| Smoking | no |
My preferences
What I'm looking for, is
a woman
a man
a couple
a bisexual
What I would like to experience, is
an escapade
a relationship
a flirt
email sex
an affair
a ONS
an exciting friendship
fetish erotic
B**M
group sex
What turns me on, is
Vanilla sex
A**l sex
O**l sex
Peeing
Being submissive
Being dominant
Sex Toys
Swinger
Outdoor sex
Public sex
Dessous
RPG
Voyeurism
B**M
More about me
What I can tell about myself
Kind and nice
What's being said about me
I don`t put much stock in that.
My erotic fantasy
Ask me
Visit my diary daily to stay up to date with everything I do.



Popoching virgin Pauline
hope you like what you see. this was in the bathroom before bathing.
L**km**l2 writes a comment:
heiss heiss heiss
Mein Po ist gewachsen

Erstmal danke für Alles, ich bin wieder gesund und irgendwie ist mein Üo etwas gewachsen durch das Naschen... naschst du etwa auch sooo viel wie ich ?
baden im Pool

heute ist so g***es Wetter, ich werde mal im Pool anbaden gehen, bist du dabei ?
Achtung wichtig Schatz , mit den System Achtung Achtung

DAS SYSTEM SPINNT MANCHMAL; DAHER IST ES MIR NICHT MÖGLICH DICH ANZUSCHREIBEN: BITTE SCHREIB MICH ZUERST AN DAMIT ICH WIEDER ANTWORTEN KANN UND DARF: ES LIEGT NICHT AN MIR ; DIE TECHNIK SPINNT.
ich warte sehnsüchtig das DU dich meldest, schreibst du mir bitte ? Kiss deine Pauline
heute 19 Coins die Cam

Sensationspreis nur 19 Coins die Cam , nur für dich heute1 Stunde nur. ich bin grad sehr geil, nice f****t .. teste es
M***hipiercing ja oder nein

Guten Morgen mein lieber Schatz , hoff du hast gut geschlafen, wenn ich so meine M***hi vor der Cam betrachte überlege ich ob es wehtut da unten ein Piercing zu haben ? WAS denkst du denn darüber? Wünsch dir einen schönen Tag Kiss deine nimmersatte Pauline
Badewanne ist zu heiss

Hmm liege gerade in der Wanne , besser gesagt sitze am Badewannenrand, da das Badewasser zu heiss noch ist dabei schau ich nice auf meine prallen weiblichen Schenkel. Wärst du doch hier ..
Schlaflos

Bidt du noch wach, kann vor g******t nicht schlafen?! Du auch nicht?