Karlinka
(36)
from Germany
Gender: female
Age: 36
Zip code: 00xxx
Country: Germany
I speak: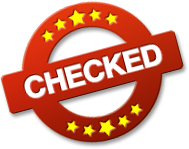 Amateur tags

Hey schön das du mich besuchst. Fühl dich wohl bei mir, ich bin für dich da wenn du etwas brauchst. Freue mich auf deine Nachricht bis ganz bald.
Hey, 
ich bin die neue komme jetzt öfter. 
Zu mir ich bin sehr Lebensfroh und genieße das Leben in vollen zügen.
Bin so typisch frau shopen und l**ker essen gehen. 
Sexuell bin ich sehr offen und freue mich auf euch. 
Also los lasst mich nicht warten. 
My Personal Info
| | |
| --- | --- |
| Height | 168 cm |
| Weight | 100 kg |
| Ethnicity | White / Caucasian |
| Eye color | light blue |
| Hair color | brown |
| Hair length | shoulder |
| Figure | thick |
| Body hair | normal |
| Pubic hair | shaved |
| Cup size | E (DD) |
| Glasses | yes reading glasses |
| Tattoos | several |
| Piercings | none |
| Marital status | single |
| Smoking | no |
My preferences
What I'm looking for, is
What I would like to experience, is
What turns me on, is
Vanilla sex
A**l sex
O**l sex
Peeing
Being submissive
Being dominant
Sex Toys
Swinger
Outdoor sex
Public sex
Dessous
RPG
More about me
What I can tell about myself
Not available
What's being said about me
Not available
My erotic fantasy
Not available
Visit my diary daily to stay up to date with everything I do.

Big Horny Tits.
Who wants to get my horny tits ?
Gefunden in Big Tits | Hanging Tits | Chubby | Close-Up | Tits

Schönes Wochenende

Hey meine lieben,

Ich wünsche euch ein tolles Wochenende
Bin gerade total heiß und warte auf dich.

Nylon
I love playing with nylon.
AlterSoftie writes a comment:
Welch reizvoller Anblick!
f**k65 writes a comment:
wow du g***e f**ze du das macht mich sooo scharf sehr schön die will ich

Schöne neue Woche euch allen

Hey meine lieben Wünsche euch einen tolle neue Woche.

Bathtub a little played with the tits
Hmmm it was time for a bath again.
Played a little bit
AlterSoftie writes a comment:
ohjaaa, lass uns mal ordentlich spielen...
f**k65 writes a comment:
sehr g***e f**kt****n gefallen mir sehr
Gefunden in Bathroom | Big Tits | Chubby | Close-Up | Selfies
Euch ein schönes Wochenende

Hey meine lieben,

Wollte euch nur kurz ein schönes Wochenende wünschen.
Auf mich wartet gleich das Bett. Aber erstmal duschen ???? wer kommt mit ?
Tag träume

Ich stelle mir vor, ich bin in der Sauna. Es regnet draußen. Ich sitz allein in der Sauna. Dann kommt ein Typ rein schaut mich gierig an. Ich bin schüchtern und setzte mich ein Stück weiter weg. Ich betrachte ihn heimlich und muss sagen was ein g***er Typ. Als hätte er es gehört setzt er sich zu mir und frag mich ob er mich küssen darf ich nicke. Er fing an mich zu küssen. Unsere Zunge umspielten sich. Mir wurde ganz heiss und nicht nur durch die Sauna. Er streichelte meine b***t. Seine Hände wandern über meinen Körper. Es kribbelt. Seine F****r rutschen in meiner m***hi er f****rt mich. Sooo geil. Ich stehe auf knie vor ihm und b**se ihm seinen g***en s*****z der Knüppelhart ist. Seine Eier sind prall gefüllt. Ich b**se ihn bis er mir auf mein Gesicht s****zt.
Was eine g***e Vorstellung. Wer ist bloß der Fremde??????

Kurzer Abendgruß

Hey ihr süßen,

Wollte mich mal kurz melden.
Was treibt ihr so?
Ich bin total geil und keiner will schreiben oder camen.
Cam Zeit.

Hey ihr süßen,

Ich wollte heute Abend zum ersten Mal live gehen.
Hat jemand Lust zu zu sehen ?
Würde mich freuen.