Lorena_Sander
(23)
from Germany
Gender: female
Age: 23
Zip code: 50xxx
Country: Germany
I speak: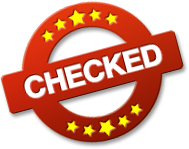 Amateur tags
Not available

Lorena is my name and I live here in Germany since 1 year and I stay here :) If you like to get tnow me, get in touch ;D I don`t bite :)
Bin die Lorena, 23 Jahre jung, lieb, v****ut und habe einige Fantasien, die ich unbedingt ausprobieren möchte.
Ich liebe meinen Körper und mache viel Sport, damit er auch schön knackig und geil bleibt. 
Was sind deine Träume und Wünsche? Lust mich kennenzulernen?
Meld dich :)
My Personal Info
| | |
| --- | --- |
| Height | 168 cm |
| Weight | 55 kg |
| Ethnicity | White / Caucasian |
| Eye color | light blue |
| Hair color | brown |
| Hair length | long |
| Figure | sportive |
| Body hair | little |
| Pubic hair | none |
| Cup size | D |
| Glasses | no |
| Tattoos | none |
| Piercings | none |
| Marital status | single |
| Smoking | no |
My preferences
What I'm looking for, is
What I would like to experience, is
What turns me on, is
Vanilla sex
A**l sex
O**l sex
Peeing
Being submissive
Being dominant
Sex Toys
Swinger
Outdoor sex
Public sex
Dessous
RPG
Voyeurism
B**M
More about me
What I can tell about myself
Perhaps that I`m just too sweet? Sex is very important for me...
What's being said about me
Helpful, and already very cheeky sometimes, but the heart in the right place :) Just ask me for more.
My erotic fantasy
Mh.... Swinger club could be very interessent. FFM, too :)
Visit my diary daily to stay up to date with everything I do.
Im Bett-bleib-Wetter...

Rausgeschaut und meine Motivation für meine Morgenrunde gesucht. Und gefunden, sonst wäre ich nicht die Lorena mit dem eisernen Willen... ;) Laufe jetzt meine 20km und anschliessend eine heisse Dusche und ein heisser Kaffee für meinen ebenso heissen Körper :D Kannst dich gerne dazu gesellen?
Mal schön geil von hinten?

In D***y-Stellung wackel ich mit meinem Knacka***h und lass meine Hand draufklatschen. Ich will, dass du deine Klamotten aussiehst und mir zeigst wie sehr du mich vermisst hast. Jetzt. Lass mich nicht so lange warten....
Tataaaa. Wieder da :)

Bin wieder da, und das in alter Frische. Hab ein schönes WE :*

Kopfkino und To-do-Liste:)

Ich werde öfter gefragt, was ich für Fantasien habe, was ich gerne ausprobieren möchte.. Da fällt mir spontan ein Dreier ein. Würde gerne mit einer zweiten Frau einen Mann verwöhnen und einfach g***en Sex haben. Den Auserwählten zusammen liebkosen und mehr als geil machen 8) Ob das aber ein Mann mit macht weiss ich nicht. Vielleicht gibt es ja Berührungsängste? Oder täusche ich mich da?

Xmas
I also have the matching video... Just ask:*

Xmas-Feelings
May I be your present? :*
.oO( Sex...)

Es gibt ja wirklich KEINEN Tag, an dem ich nicht an Sex denke. Geht das anderen auch so oder bin ich da ein Extrem? Mindestens 3x am Tag gebe ich mir selber einen O****mus, sonst bin ich unausgeglichen und mürrisch.
Nur ein Traum, aber einer zum erleben...

Eng umschlungen und warm werde ich neben dir wach. Ist es kein Traum? Ich schließe meine Augen und dein Duft erregt mich schon sehr... Langsam streicheln meine F****r über deine Haut und es prickelt angenehm. Du bist auch schon wach und schiebst meine Hand auf deinen harten P***s. Liegt sehr gut in der Hand... Deine Härte pulsiert leicht und ich fühle einen Lusttropfen, den ich verreibe. Ich überlege, ob ich ihn mit einem Kuss probieren möchte....
Neue Videos

Habe es endlich geschafft, neue Videos zu gestalten ;) Bin gespannt wie sie ankommen. Sind ein paar Schmuckstücke dabei :) Einfach lieb fragen... :D