Nadya
(34)
from Germany
Gender: female
Age: 34
Zip code: xxxxx
Country: Germany
I speak: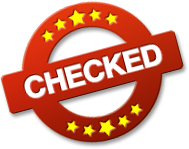 Amateur tags
Not available

es ist immer wieder aufregend mit mir, lass dich bei mir überaschen und lass uns kennenlernen bin für jeden spass zu haben ;)
bin eine kleine aber doch feine frau :) ich liebe schöne gespraeche und tausche gerne fantasien aus, und wenn es passt dann auch gerne reale dates, also melde dich vieleicht passt es ja mit uns 
My Personal Info
| | |
| --- | --- |
| Height | 160 cm |
| Weight | 50 kg |
| Ethnicity | Mediterranian |
| Eye color | green |
| Hair color | blonde |
| Hair length | shoulder |
| Figure | normal |
| Body hair | normal |
| Pubic hair | little |
| Cup size | B |
| Glasses | yes reading glasses |
| Tattoos | none |
| Piercings | one |
| Marital status | divorced |
| Smoking | yes sometimes |
Visit my diary daily to stay up to date with everything I do.

huhu

die Nylons machen dich an? Wie machst Du weiter ????

I hope you like it
Now I have created an album with my new photos for you. I hope you like it and comment. Your comments are valuable to me...


Your sexy maid
What would you like to do with me in the kitchen?
Faktor1990 writes a comment:
Die schönsten Augen und das schönste lächeln ... einfach eine Traumfrau
Found in High Heels | Kitchen | Uniform | Upskirt | MILF

a few hot photos
I wish summer would never end and what do you think about my new photos? Don`t forget to write a few words in the comments!
Manfred5410 writes a comment:
Hi mein Schatz. Ich finde Dich richtig geil und möchte Dich gerne kennenlernen und lieben lernen. Gruß Manfred aus Singen ❤️❤️❤️
waynes691 writes a comment:
wow du bist wunderschön
Found in Selfies

Let`s see if you like it
I prepared this album for you, how would you like to see Nadya and if you want to see more write me.... ??
albertmarc writes a comment:
Was für eine süße heiße Weiche zarte Frau mit ein Hammer g***en Luxus Körper
f**kforfun writes a comment:
bist eine g***e sau.
Found in Blondes | Glasses | Fitness | Short Hair | Amateur

Have you seen my new pictures?
I noticed that I haven`t made an album in a while and are you ready to see my new photos?
michi0892018 writes a comment:
Ein paar schöne Bilder von dir
Svenerg80dw writes a comment:
Besonders die Bilder in dem tollen Kleid, machen Lust auf mehr! Einen l**keren Wein zusammen trinken, etwas tanzen und den Abend gemeinsam ausklingen lassen...;-)
Found in Selfies

Have you seen my new photos?
Do you want me to dress like this for you in the bedroom?Don`t forget to comment!!!
Found in Selfies

again I am alone again...
I love to take pictures... are you ready to see my new photos?
Found in Selfies