Samtpfote69
(23)
from Germany
Gender: female
Age: 23
Zip code: xxxxx
Country: Germany
I speak: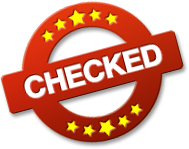 Amateur tags

The sexy nice cat from next door listens to the name Sofia, she likes to be stroked and not only does she like to be stroked but she also likes it a little bit more fancy so that I also let my claws play gently
My Personal Info
| | |
| --- | --- |
| Height | 164 cm |
| Weight | 55 kg |
| Ethnicity | White / Caucasian |
| Eye color | blue |
| Hair color | blonde |
| Hair length | longer |
| Figure | sportive |
| Body hair | shaved |
| Pubic hair | shaved |
| Cup size | D |
| Glasses | no |
| Tattoos | none |
| Piercings | none |
| Marital status | single |
| Smoking | yes sometimes |
My preferences
What I'm looking for, is
What I would like to experience, is
What turns me on, is
A**l sex
O**l sex
Being submissive
Being dominant
Sex Toys
Outdoor sex
More about me
What I can tell about myself
Not available
What's being said about me
Not available
My erotic fantasy
Not available
Visit my diary daily to stay up to date with everything I do.

Hot sports dress
Look at that, I got all dressed up for you... do you like it?


Hot horny column...
I like to show you again a little bit of what hot
Bernislave writes a comment:
HERRIN Sofia bitte benutze mich als deinen Reitsattel und lasse mich dich mit der Zunge verwöhnen
Lover1982tb writes a comment:
Mmm würde dich gerne mit meiner Zunge verwöhnen ????

A little bit new pictures for you
I have here a few new pictures for you my sweetie
L**k_s***ve writes a comment:
traumhaft schöne Lady !!!!!!!!!!!!!!
toller345 writes a comment:
mega heiß und geil!

My office work
I wonder what other forbidden things I`m doing? What do you mean?
der_Hammer2 writes a comment:
bist so hot würde ich dich gerne verwöhnen
eliser writes a comment:
Super Striptis g***er Körper sehr heisses Video

Beautifully f**ked with the v******r
I got me once again really horny ;)
musician7 writes a comment:
Wow wie wunderschön du bist...
der_Hammer2 writes a comment:
bist so hot würde ich dich gerne verwöhnen

Sexy Pants On
I love tight pants, it kind of turns me on
Goldf**ker writes a comment:
Sehr sexy und Erotische Fotos einer jungen Frau
eliser writes a comment:
Schönes Gesicht sehr g***er körper

My bed and I are lonely
And I think some of my body parts too, watch closely
s***her185 writes a comment:
Sehr g***e Frau, hat einen tollen Körper und wunderschöne B***te
Salvatorn76ei writes a comment:
Sehr hot bady..

Since you...
...if you can`t be with me, I guess I`ll just have to help myself.
Abt67 writes a comment:
So was von geil, Kleines
eliser writes a comment:
G***er körper sehr sexy Mädel heisser hinter g***e T****n

It would be so nice... .
if you could be with me now.
I took every picture just for you.
lustzumfik writes a comment:
schaust sexy aus.verwöhne dich gerne.wann,wo treffen wir uns und bei Sympathie dann f**ken
G***er_Bock69 writes a comment:
Super heiße Maus mit g***en B***ten