Schmusebunny
(21)
from Germany
Gender: female
Age: 21
Zip code: xxxxx
Country: Germany
I speak: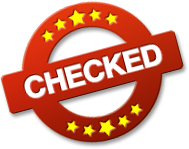 Amateur tags
My Personal Info
| | |
| --- | --- |
| Height | 170 cm |
| Weight | 52 kg |
| Ethnicity | White / Caucasian |
| Eye color | Not available |
| Hair color | Not available |
| Hair length | Not available |
| Figure | slim |
| Body hair | none |
| Pubic hair | Not available |
| Cup size | Not available |
| Glasses | Not available |
| Tattoos | one |
| Piercings | several |
| Marital status | Not available |
| Smoking | Not available |
My preferences
What I'm looking for, is
a woman
a man
a bisexual
What I would like to experience, is
What turns me on, is
Vanilla sex
A**l sex
O**l sex
Being submissive
Sex Toys
Outdoor sex
Public sex
Dessous
RPG
Voyeurism
B**M
More about me
What I can tell about myself
Not available
What's being said about me
Not available
My erotic fantasy
Not available
Visit my diary daily to stay up to date with everything I do.
Heiße Geschichte?

Hey,
ich dachte heute, ich mach mal ein paar neue Bilder für euch, das hat mich dann so erregt, dass ich mir dann schnell meinen D***o geschnappt habe und es mir dann damit b****gt habe richtig leidenschaftlich und geil. Erst habe ich ihn mit meinem Mund bef****tet und dann langsam in mich eingeführt und anschließend in immer wieder schneller und härter reingestoßen, bis ich stöhnend kam.
In meiner Galerie findest du die g***en Bilder!

small tits just for you ♥
yes i know my boobs are small but maybe you like them anyway♥

Ass in a skimpy thong
you always wanted to see my ass just barely clothed? Then look purely times :*
SR_8699 writes a comment:
Schönste Frau der Welt.


Mein knappes schwarzes Lederkleid..

Hey, ich dachte es wird Zeit euch die Geschichte hinter meinem knappen schwarzen Lederkleid zu erzählen.
Ich sah also dieses Kleid und dachte mir wow, das fehlt noch in meiner Sammlung.. Also hab ich es damals gekauft und sofort anprobiert als es ankam.. Ich stellte fest, dass man bei jeder kleinsten Bewegung bzw. bei jedem Schritt mein A***h sehen kann, und dieser Gedanke turnte mich irgendwie total an!
Außerdem war ich neugierig wie wohl mein (damaliger) Freund drauf reagiert.

Also wartete ich in meinem sexy engem Kleid auf ihn, als er von der Arbeit nach Hause kaum und er war erst etwas verwundert und fragte: was ich denn dort anhätte. Ich ging 2 Schritte von ihm weg und er bemerkte, dass mein A***h etwas zum Vorschau kam. "Schatz man sieht deinen g***en A***h arh!" Es reizte mich, dass ihm das aufgefallen ist und ich antwortete: gefällt dir was du siehst? das kam eben an. Er stürmte auf mich zu und packte mir richtig geil an den A***h! Er knetete ihn leidenschaftlich und strich mir über meine f****te P***y. Er lies sich das Gefühl nicht entgehen und zog meinen Tanga zur Seite und steckte ein F****r in mich. Er legte mich über die Couch, hielt mit einer Hand meine beiden Hände fest und f****rte mich immer tiefer. "so willst du das hm??! fragte er mir. Ich stöhnte mit einem: Ja!!. In der Zeit hatte er schon längst seine Hose offen und stieß seinen bereits harten S*****z tief in mich und nahm mich richtig geil von hinten durch, das Kleid trug ich immer noch währenddem! Irgendwie schien es ihn total geil zu machen, der Anblick. Er packte mich fest an der Hüfte! Stieß immer fester zu und ich kam aus dem stöhnen nicht mehr raus! Ich bemerkte einen harten Stoß und er kaum auch zum Schuss. Wie geil dies gerade wieder war!

Wenn du sehen willst was er sah, kannst du ja gerne in der Galerie vorbei schauen:*
Euere Schmusebunny

My skimpy leather dress :*
I don`t think my tight leather dress is gonna ride up on me, I wonder what I`m wearing underneath.
SR_8699 writes a comment:
Ein einzigartiger Anblick.

My horny jiggly ass
If you want to see more of my jiggly ass, let me know :*
SR_8699 writes a comment:
Sieht so in Bewegung echt heiß aus.
Gefunden in Butt | Long Hair | Close-Up | Tangaslip | Upskirt

My Wet Horny Ass :*
I thought I make you times again horny pictures of my ass.
Have him still something splashed:*
SR_8699 writes a comment:
Sehr schön anzusehen.
Gefunden in C*****t | Butt | Close-Up | Tangaslip | S********e
Meine erste Erfahrung mit Handschellen.

Hey,
ich wollte euch mal erzählen von meinem ersten "F****lspiel
" erzählen und wie es eigentlich dazu kam, dass ich teils auf B*****e/B**M/Handschellen, wie auch immer ihr es nennen wollt, stehe.
Ich war mit meinem Freund schon ein gutes halbes Jahr zusammen und wir wollten Abwechslung haben, da er schon etwas Älter war, dementsprechend auch mehr Erfahrung hatte, überließ ich ihm die Idee.
Wir waren eines abends wieder voll in Gange, als er eine Krawatte rausholte und mir damit die Augen verband. Ich dachte mir: mh bis jetzt schon mal ziemlich geil. Auf einmal schnappte er sich meine Hände und f****lte diese mit einem Seil am Rücken. Das ganze machte mich schon so geil, dass ich schon fast auslief.
Er legte mich auf den Bauch und begann mich sehr intensiv zu l**ken. Ich war nur am stöhnen. Plötzlich, ein liebevollen Schlag auf mein A***h, ich zuckte zusammen, aber zu gleich dachte ich mir mh, das macht mich doch irgendwie an und stöhnte auf. Er l**kte mich immer weiter und f****rte mich dabei, ich fühlte mich wie im Himmel, aber da kam er wieder. Ein kleinen Klaps auf meine f****te P***y. Ich stöhnte auf und sagte ihm: ich will dich in mir spüren.
Er kam zu mir nach vorne, steckte mir sein S*****z ohne Vorwarnung in den Mund und stieß einfach zu. Kurz darauf zieht er ihn wieder raus und hebt meinen A***h etwas hoch, gab mir wieder einen Klaps auf den A***h und steckte ihn erbarmungslos rein. Ich krallte mich ins Bettlacken und stöhnte in mein Kissen. Dann fing es an. Er hielt mich an der Taille fest und b****gte es mir richtig hart, bis wir beide kamen.
Danach befreite er meine Hände, gab mir einen liebevollen Kuss und legte sich neben mich und wir kuschelten.

Das war so meine erste Erfahrung Richtung "F****lspiele". Nachdem haben wir uns auch noch viel weiter mit diesem Thema beschäftigt und vor allem ausgelebt, da es uns beiden gefiel.
ChesterDaCheese writes a comment:
Oho, Du willst es aber wissen :o
Mein Körper :3

Hier ein paar Sprüche die ich mir schon mal anhören musste zu meinem Körper.

"Ich nehm` dich beim D***y auseinander"
"Ich glaube, wenn wir f**ken würde,, bricht dein Körper zusammen"
Hat bis jetzt aber alles nicht gestimmt :D
War immer nur großes Gelaber :D

"Du bist so leicht, da können wir es ja ohne Probleme im Stehen treiben"
Das funktioniert tatsächlich total gut;)

Was würdest du zu mir sagen, wenn du mein Körper siehst?:D
Lass es mich wissen:* Verrat es mir;)
ChesterDaCheese writes a comment:
Das würde ich sher gerne in natura sehen...