S*****nilimaus
(59)
from Germany
Gender: female
Age: 59
Zip code: 65xxx
Country: Germany
I speak: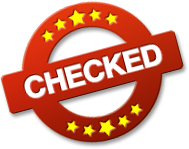 Amateur tags

Hello, sweetie. na you are also already as horny as me if you want to cum really horny then visit me but on my livecam would really look forward to horny greetings S*****nilimaus
Profile of S*****nilimaus
My Personal Info
| | |
| --- | --- |
| Height | 176 cm |
| Weight | 80 kg |
| Ethnicity | White / Caucasian |
| Eye color | blue-gray |
| Hair color | dark brown |
| Hair length | shoulder |
| Figure | thickish |
| Body hair | normal |
| Pubic hair | none |
| Cup size | D |
| Glasses | no |
| Tattoos | none |
| Piercings | none |
| Marital status | nothing fixed |
| Smoking | yes sometimes |
My preferences
What I'm looking for, is
What I would like to experience, is
What turns me on, is
A**l sex
O**l sex
Peeing
Sex Toys
Swinger
Outdoor sex
Dessous
More about me
What I can tell about myself
am friendly, nice and you can rely on me
What's being said about me
Not available
My erotic fantasy
my fetish is ns may also have sex with 2 men
Visit my diary daily to stay up to date with everything I do.

At the balcony
Some new sexy pictures in my new shirt
Have fun with it.
Gefunden in Legs | Outdoor | Feet | Hanging Tits | Posing

Cool pictures in the forest
well, would you want to take pictures with me like this sometime?
kosmarlers writes a comment:
outdoor Bilder sind doch immer wieder geil
shyrooster writes a comment:
sehr geil. ich liebe solche Nacktfotos im freien

Forest walk
well, would you ever take a walk with me like this?
Elektromann writes a comment:
Da habe ich mehr erwatet
Klark91 writes a comment:
Klar, immer gern ;)

With swimsuit at the lake
So for all my dear fetish friends I had myself photographed yesterday at the lake in my swimsuit. I hope you like it?! There will be more hot and horny pictures to come! It is worth to have a look! Kiss your piggy mouse

Naked by the lake
A small excursion at the lake ! Isn`t nudism the hottest thing?
India27 writes a comment:
Echt super Aufnahmen, wäre gerne mit Dir dort schwimmen gegangen


get a s***e
I have invited a user who s***ed my p***y nice and smooth, because I was just too lazy to do it myself! Enjoy and watch how he does it! I think he did it great or what do you say? No sound in the video

s***ed user`s tail
Before a user may f**k me, he should s***e first! That was unfortunately not the case with HIM. So I grabbed him and took him off and started to s***e carefully with the razor! That`s how it has to look like! Would you like it to look like this as well as I s***e him? ...

Userf**k POV
Finally I have invited a user to my website. We were really horny and suddenly he turned on the camera and filmed himself as he took me. Only really horny d***y then I give him a horny B*****b and then he s****ts me the horny cream on my big tits! Wix just horny with and you will just like him on me! ...
warumnicht23 writes a comment:
sehr geil geb**sen !!!
fatdick_boarder writes a comment:
g***er f**k

Smoking is cool
You always wanted to watch me smoke! Here you finally have the opportunity to watch me smoke! Just awesome, right? And I still take my clothes off. Sit back and enjoy! Wix your c**k and spray me your cream on my big tits. Have fun!
Oyther106 writes a comment:
Du bist eine wunderschöne Frau mit einer tollen Figur und atemberaubender T****n.Ich möchte Dich gerne verwöhnen. Vielleicht können wir uns mal treffen. Denn ich habe großen Durst auf Dein köstlichen NS. Jeden tropfen möchte ich geniesen. Dein anbe