Secret_Kiss
(35)
from Germany
Gender: female
Age: 35
Zip code: xxxxx
Country: Germany
I speak: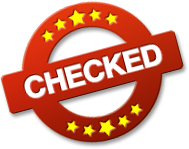 Amateur tags

Dear men, dear couples, I am pleased that you have followed your curiosity and want to take a look at my profile. It makes me incredibly fun to play with my sexual desire and passion. I like to invite you to spend an intense time together with me.... Just write to me!
Lust auf was Süßes? Komm und vernasch' mich! 
My Personal Info
| | |
| --- | --- |
| Height | 170 cm |
| Weight | 61 kg |
| Ethnicity | White / Caucasian |
| Eye color | green |
| Hair color | dark brown |
| Hair length | shoulder |
| Figure | slim |
| Body hair | shaved |
| Pubic hair | shaved |
| Cup size | B |
| Glasses | no |
| Tattoos | one |
| Piercings | none |
| Marital status | single |
| Smoking | no |
My preferences
What I'm looking for, is
What I would like to experience, is
an escapade
a relationship
a flirt
email sex
an affair
a ONS
an exciting friendship
fetish erotic
group sex
What turns me on, is
Vanilla sex
A**l sex
O**l sex
Being submissive
Being dominant
Sex Toys
Swinger
Outdoor sex
Public sex
Dessous
RPG
B**M
More about me
What I can tell about myself
I am a natural, open type of woman with whom you can have a lot of fun. Since I am very imaginative, there is no boredom with me.
What's being said about me
I am rather perceived as s********e, but can also become dominant depending on the partner. I am extremely sensual and enjoy small kisses on the neck just as much as a wet b*****b.
My erotic fantasy
We have agreed as a meeting place the supermarket parking lot in the city. I sit in the car on the back belt u. Wear a skirt, a transparent TShirt and stockings. I have already decided today when leaving the apartment to wear no underwear, so that I must now in the car again and again between my legs to see how wet I am. You get into the car with me just as the last people are leaving the parking lot. You don`t say a word, you just look at me...
Visit my diary daily to stay up to date with everything I do.

Deep Insights Into The Valley Of Lust...
... Coupled with curves and hills from the front and back
Joachim writes a comment:
Na da schau ich gerne mal vorbei bei dir zu Hause. Siehst wunder schön aus.
Nachts, wenn alles schläft, hältst Du mich wach...

... und raubst mir den Verstand. Mein Kopf ruft immer wieder die Bilder ab, die Du mir bei unserer Begegnung hinterlassen hast. Mein Körper bebt vor Sehnsucht nach Deinen Berührungen und meine Hände gehen instinktiv auf Wanderschaft. Dorthin, wo das Spiel unserer Sehnsüchte begann...


Look me in the eye, baby...
Breasts! The proof that men can very well concentrate on 2 things at the same time ;) Here a small selection of my sexy breasts with and without lingerie...
rollik writes a comment:
hehe, heist das nicht "auf die augen"...egal sind ja doch schon toll
SebaX writes a comment:
Wow. Du bist ja heiß, heißer, am heißesten! ???? Ich schaffe es einfach nicht dir in die Augen zu schauen.
Gefunden in Bra | Small Tits | Topless | Tits | Lingerie
Ohne Kaffee, ohne mich ;)

Wie startet ihr in den Morgen?
Ich kann nicht schlafen, ich brauche noch was zum L****hen...

Kennst Du das? Eigentlich müsstest Du schon längst die Augen zu machen, um morgen früh wieder fit im Büro zu stehen. Stattdessen lässt Dir dieser eine Gedanke einfach keine Ruhe.
Wie geil es jetzt wäre, Deinen harten S*****z zwischen meinen L****n zu spüren... Und Du mich dabei zärtlich an den Haaren packst...