Sexy-Anastasia
(48)
from Deutschland
Gender: female
Age: 48
Zip code: xxxxx
Country: Deutschland
I speak: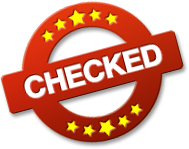 Amateur tags
Not available

Hall**hen bin die Anastasia, so hätte nie gedacht das ich mal hier lande!! Aber da ich noch soviel erleben möchte versuche ich mal diesen Weg! Ich mag es gerne aussergewöhnlich.. langweiligen Sex hatte ich nun lange genug. Willste mit mir gemeinsam was Erleben dann melde Dich bitte! Küsschen Anastasia
Profile of Sexy-Anastasia
My Personal Info
| | |
| --- | --- |
| Height | 165 cm |
| Weight | 55 kg |
| Ethnicity | Not available |
| Eye color | blue-green |
| Hair color | light blonde |
| Hair length | very long |
| Figure | sportive |
| Body hair | shaved |
| Pubic hair | shaved |
| Cup size | E (DD) |
| Glasses | no |
| Tattoos | none |
| Piercings | none |
| Marital status | Not available |
| Smoking | no |
My preferences
What I'm looking for, is
What I would like to experience, is
an escapade
a relationship
a flirt
email sex
an affair
a ONS
an exciting friendship
fetish erotic
B**M
What turns me on, is
Vanilla sex
A**l sex
O**l sex
Peeing
Being dominant
Sex Toys
Outdoor sex
Public sex
Dessous
RPG
Voyeurism
B**M
More about me
What I can tell about myself
Not available
What's being said about me
Not available
My erotic fantasy
Not available
Visit my diary daily to stay up to date with everything I do.


in black
magste me times open!!!

shoes and feet
well do you like it fitting on your hands and feet??

me in red!!
many nice things !!! to put on and take off


I like red
you like that too... you want to have a taste of it... come on.
user-5fc7cc54da86a writes a comment:
Du siehst echt süß aus
Yaredtekes writes a comment:
wawwww due bust sehr sexy zehr schon ,ich liebe disch mein god wan ich Mann MIT dir trefe

oh I was hot
what`s your favorite thing... let me know.
Liamgregj93ja writes a comment:
Your nipples are perfect????
Toe111 writes a comment:
wie gesagt....ich stehe auf Signalfarben...????

little black
This gallery contains media from the categories Legs, High Heels, Close-Up, Posing, Amateur.
Shortist112 writes a comment:
Du bist eine sehr heiße Göttin mit deiner felljacke, meine Zuckerschnute
gampig8888 writes a comment:
Wunderschön zum verrückt werden
Gefunden in Legs | High Heels | Close-Up | Posing | Amateur