Shila-wild
(49)
from Germany
Gender: female
Age: 49
Zip code: xxxxx
Country: Germany
I speak: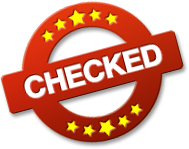 Amateur tags

Hallo! My Name is Liane. I Love hot Sex. I like Cam Sex and live Sex Dates.
Ich bin wie ich bin...  Ne verspielte Frau , mit sehr vielen Fantasievollen Ideen.  Immer auf der Suche nach was neuem und probiere auch gerne mal neue Sachen aus...    Was mir fehlt , das bist du...  Suche einen genauso verspielten und offenen Mann der mir das Wasser reichen kann...  Also nicht so schüchtern , ich beiße nicht ;-) 
My Personal Info
| | |
| --- | --- |
| Height | 168 cm |
| Weight | 56 kg |
| Ethnicity | White / Caucasian |
| Eye color | blue-gray |
| Hair color | blonde |
| Hair length | longer |
| Figure | normal |
| Body hair | shaved |
| Pubic hair | partly shaven |
| Cup size | D |
| Glasses | yes reading glasses |
| Tattoos | several |
| Piercings | one |
| Marital status | single |
| Smoking | yes sometimes |
My preferences
What I'm looking for, is
a woman
a man
a couple
a transvestite
a bisexual
What I would like to experience, is
an escapade
a relationship
a flirt
email sex
an affair
a ONS
an exciting friendship
fetish erotic
professional sex
B**M
group sex
What turns me on, is
Vanilla sex
A**l sex
O**l sex
Peeing
Being submissive
Being dominant
Sex Toys
Swinger
Outdoor sex
Public sex
Dessous
RPG
Voyeurism
B**M
More about me
What I can tell about myself
I know what man wants and you just have to experience me live :-)
What's being said about me
Sorry, cool :-) Open in all directions
My erotic fantasy
From Sex on the Beach :-) to Gang Bang
Visit my diary daily to stay up to date with everything I do.
Langeweile

Sofa Time leider alleine... Auf der Suche nach Gesellschaft :-)
Lust auf heiße Spiele ???

Hat jemand Lust auf heiße g***e Spiele... Ich bin gespannt...

Schlaf los...

Ich kann nicht einschlafen .-(
Baden und r****ren.... Nun fehlt nur noch ne Massage

Baden und r****ren... Nun noch ne schöne Massage , wer hat Lust drauf ?

Ein frohes neues Jahr

Ein frohes neues Jahr gewünscht... erstmal in die Badewanne abtauchen ,leider alleine...

Frohe Weihnachten :-)

FROHE WEIHNACHTEN :-) das Fest der LIEBE und der TRIEBE , warten auf einen netten erotischen g***en WEIHNACHTSMANN :-) Wer erfüllt mir meinen Weihnachtswunsch ??? #Einsamer Engel sucht dich !!!

Mir ist Langweilig

Mir ist leider total Langweilig , wer hat denn Lust mir meine Langeweile zu vertreiben... ? Ich bin gespannt.... : -) Wer sich traut :-)

Nikolaus Abend leider alleine :-(

Wo ist denn bloß der Nikolaus mit seiner g***en heißen Rute hin ???
Frisch R****rt und du so ?

Ich habe mich schonmal frisch r****rt , denn das Wochenende steht vor der Tür und wer weiß schon was da so g***es heißes passieren kann ;.-) ich bin mal Mega gespannt .... :.) ADVENT , ADVENT:... MEINE G***E HEIßE M***HI BRENNT... WER KOMMT SCHNELL MIT SEINEM LÖSCHSCHLAUCH HIER VORBEI ???

Sonntag Abend :-) Kerzenschein und Wein

Leider alleine... Aber es bringt keinen Spaß , wer möchte mir denn Gesellschaft leiste ???