SofiaBonet
(19)
from Germany
Gender: female
Age: 19
Zip code: 05xxx
Country: Germany
I speak: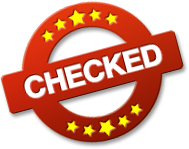 Amateur tags

Hello, I am Sofia, I am a latin girtl who loves to dance, talk and have fun. I love to meet new and interesting people, we need to be happy, so, come here and be happy. I like to dance, to go to the gym and hear people. Also you can hear me :P I do not like rude and negative people, people who dont say hello when they come to my room.
Willst du mich beruhren?
Tauchen sie ein in meine welt der Empfindungen und lassen sie uns einen. kÖstlichen moment genieBen
My Personal Info
| | |
| --- | --- |
| Height | 159 cm |
| Weight | 50 kg |
| Ethnicity | Latino / Hispanic |
| Eye color | brown |
| Hair color | brown |
| Hair length | longer |
| Figure | slim |
| Body hair | normal |
| Pubic hair | shaved |
| Cup size | B |
| Glasses | no |
| Tattoos | one |
| Piercings | none |
| Marital status | single |
| Smoking | no |
My preferences
What I'm looking for, is
a woman
a man
a couple
a transvestite
a transexual
a bisexual
What I would like to experience, is
an escapade
a relationship
a flirt
email sex
an affair
a ONS
an exciting friendship
fetish erotic
professional sex
B**M
group sex
What turns me on, is
Vanilla sex
A**l sex
O**l sex
Being submissive
Being dominant
Sex Toys
Swinger
Outdoor sex
Public sex
Dessous
RPG
Voyeurism
B**M
More about me
What I can tell about myself
I can tell you that I like sweets, travel a lot, I like intelligent people and that they explain things to me.
What's being said about me
I have been told that I am a trustworthy and admirable person.
My erotic fantasy
F**k on a mountain peak
Visit my diary daily to stay up to date with everything I do.

wonderful nature
I enjoy the radiant sun, the trees and all of nature
Nethelmew7310 writes a comment:
Du g***e Schnecke las dich an den Baum nagel....

Tanzen für dich
This gallery contains media from the categories Bra, Brunette, Butt, Latinas, Amateur.

come and undress me
Dance with me and let`s enjoy a delicious moment


my photo section
I enjoy what excites me the most when I see how my body makes art and I play with it.

glow
feeling sexy, dominant and attractive!
Schlosser62 writes a comment:
Du bist ohne Zweifel, der Traum eines jeden echten Mannes ! Wunderschön, sehr süß, charmant und sehr Charakterstark ! Pass bitte immer auf dich auf !!! Kuss
Found in Small Tits | Latinas | Piercing | Lingerie | Fetish

red and elegant
burning, passion,sensual, feminine and erotic

my sensuality crosses limits
I love to cross the limits of my sensuality and be naughty
Schlosser62 writes a comment:
Deine Körpersprache ist einzigartig, wie du selbst ! Deine Gesicht verspricht Hingabe und etwas Geheimnisvolles ! Eine wahre Herausforderung !
Found in Bikini | Latinas | Slim | Schoolgirls | Black-Haired

NATURE
enjoy the ice water, and wanting your warmth.
bergy1 writes a comment:
sehr erotisch und sexy
Found in Bikini | Latinas | Slim | Black-Haired | Tattoos