Tara_sexy
(23)
from United Kingdom
Gender: female
Age: 23
Zip code: xxxxx
Country: United Kingdom
I speak: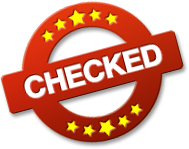 Amateur tags

I am a naughty blonde who loves to be pushed around and told what to do.. I love taking walks and running. I will tell you a little secret I love my big tits that much that when I run I love feeling them bounce around everywhere!!
My Personal Info
| | |
| --- | --- |
| Height | 165 cm |
| Weight | 69 kg |
| Ethnicity | White / Caucasian |
| Eye color | brown |
| Hair color | blonde |
| Hair length | shoulder |
| Figure | slim |
| Body hair | none |
| Pubic hair | none |
| Cup size | D |
| Glasses | no |
| Tattoos | several |
| Piercings | several |
| Marital status | single |
| Smoking | no |
My preferences
What I'm looking for, is
What I would like to experience, is
What turns me on, is
A**l sex
Being submissive
Being dominant
Sex Toys
More about me
What I can tell about myself
I love meeting new people and I definitely love it even more if these new people I meet have the same turn ons as me.. Literally the best thing to ever happen! I also love being dominated and tied up its my favourite thing to do,
What's being said about me
I am quite known to be a b***h but only when I have to be even though I love being dominated I love getting to shout and scream too.. I love screaming when my p***y is soaking wet and being treated like the naughty p***y that it is!
My erotic fantasy
I would love for someone to eat my p***y whilst sitting having something to eat in a restaurant.. Nothing turns me on more than this!! Literally would be the best thing to ever happen!
Visit my diary daily to stay up to date with everything I do.

Close up
Up close and personal of my juicy p***y and big tits ready for your eyes! Do you like what you see? I like to be a naughty girl I am super horney and always wanting to be kinky ;)
Strangelo writes a comment:
Oh yes I love your beautiful tits
L**k_s***ve writes a comment:
super sexy Frau !!!!!!!!!!!!!!!!!!!!

A bit of EVERYTHING
Hey there ;) here I am in nothing but high heels from a few different angles, I thought you might like them? If you want to talk about our fantasies give me a message I am always in the mood to be kinky especially for you!
Tswesexj64tu writes a comment:
Das reckt sich der S*****z und drängt durch die A***hbacken mitten in die M***hi
Strangelo writes a comment:
Oh yeeeeaaaaaaahhhhhhhh huhh wonderful tits
Gefunden in Blondes | Big Tits | P***ies | Piercing | Amateur

Bored on my sofa
Feeling hot and horny so I had to undress and give my wet p***y some attention!
mst1967 writes a comment:
Hammer Sexy heiß bist du süße ein wunder schöne Sexxy heiße Braut bist du süße geil einfach geil bist du süße .

High Heels
HI my name is Tereza I love wearing nothing but high heels maybe you could be that special person I reveal all to? maybe you could talk dirty to me while I play with my beautiful soaked wet p***y? ;)
Tswesexj64tu writes a comment:
Extrem geil - der A***h ist eine Wucht.
Picboy34 writes a comment:
Mega heiß ???? gerne Privat
Gefunden in European | High Heels | Butt | Close-Up | Posing

Listening to music
Sat on my rug in the living room listening to music patiently waiting to be f**ked;) would you like to?