Viktoria-Kova
(23)
from Germany
Gender: female
Age: 23
Zip code: xxxxx
Country: Germany
I speak: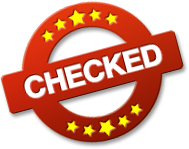 Amateur tags

I am young and naughty and I know what I want, I play and seduce, show a lot, let me surprise you, but I`m sure you will not regret it!!!
My Personal Info
| | |
| --- | --- |
| Height | 170 cm |
| Weight | 66 kg |
| Ethnicity | Not available |
| Eye color | blue |
| Hair color | Not available |
| Hair length | longer |
| Figure | slim |
| Body hair | little |
| Pubic hair | little |
| Cup size | C |
| Glasses | no |
| Tattoos | several |
| Piercings | none |
| Marital status | single |
| Smoking | no |
My preferences
What I'm looking for, is
What I would like to experience, is
What turns me on, is
A**l sex
O**l sex
Sex Toys
Public sex
Dessous
More about me
What I can tell about myself
Naughty, Young, Pointing, Seductive
What's being said about me
a horny slut
My erotic fantasy
I have many of them and would like to live them out with you
Visit my diary daily to stay up to date with everything I do.
Langweile!

Was steht bei euch,
heute noch alles auf dem Plan ?
Mir fehlen heute die Ideen,
ich bin für Vorschläge offen
Schnell etwas zum Essen machen

aber eigentlich,
hätte ich lust auf was anderes??
was steht bei dir gerade auf dem Plan?
Was treibst du ?
L**km**l2 writes a comment:
heiss heiss heiss
Ich will dich spüren

ich ziehe meine A***hbacken schon mal auseinander und kann es kaum erwarten

I am all
alone in my bedroom, want to keep me company...? ??
F**kdig writes a comment:
Sehr hübsche Frau

Close-up
you see, look very closely, I am waiting for you
REB-6754 writes a comment:
Also ich hab genau hingeschaut,lange wollt ich dich nicht warten lassen.
HolgerFD writes a comment:
Wie wunderschön du bist.

Playful.
seductive, passion and still naughty
REB-6754 writes a comment:
Verführerisch und sehr aufregend wie alle deiner Bilder.

Would you like to join me
i`m tired of doing it myself, . i want a t****e and your c**k

Naughty
and eager to show off, but I stand by myself and my body
REB-6754 writes a comment:
Du kannst jeder Zeit zu mir kommen,sag mir einfach wann du kommst.Ich bin für dich da. ganz dicken Kuss dein Roland
REB-6754 writes a comment:
Na zu so nem runden pracht Ärschien is nichts mehr hinzu zu fügen, auser das ich mir diesen Schinken gerne schmecken lassen würde,wenigstens ein kleines Stück probieren. Du bist echt l**ker,Kleines