ZuckerLena
(22)
from Deutschland
Gender: female
Age: 22
Zip code: 24xxx
Country: Deutschland
I speak: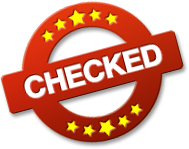 Amateur tags

Jung, neugierig, verrückt, liebevoll ,lustig und voller abenteuerdrang ; so würde ich mich selber beschreiben :) Bin offen für Neues und geniesse das Leben in vollen Zügen. Freue mich schon auf neue Abenteuer.. vielleicht sogar mit dir ?
My Personal Info
| | |
| --- | --- |
| Height | 168 cm |
| Weight | 58 kg |
| Ethnicity | White / Caucasian |
| Eye color | green |
| Hair color | brown |
| Hair length | long |
| Figure | slim |
| Body hair | Not available |
| Pubic hair | Not available |
| Cup size | Not available |
| Glasses | Not available |
| Tattoos | Not available |
| Piercings | Not available |
| Marital status | single |
| Smoking | no |
My preferences
What I'm looking for, is
What I would like to experience, is
What turns me on, is
Not available
More about me
What I can tell about myself
Humorvoll, loyal, liebevoll und ein bisschen verrückt
What's being said about me
willst du dir nicht deine eigene Meinung bilden ?
My erotic fantasy
Finde sie doch einfach selber heraus...kann nur sagen bin recht offen für Neues :)
Visit my diary daily to stay up to date with everything I do.


A few pictures of me for you
See you in the cam, see you in a minute :)
Tommynurmalso writes a comment:
Einfach nur niedlich anzuschauen... ich finde Dich viel zu hübsch für eine solche Website ☺️

RuhigerKnappe writes a comment:
Das Bild mag icg
Raver198644 writes a comment:
Sehr hübsch bist du, und deine Augen können einen auziehen

My cozy look at home
So I always look like this at home, also sometimes very sneaky with a T-shirt ;)
yasadem651 writes a comment:
Ja wunderschöne Frau Delikatesse
Eggsy95 writes a comment:
Wunderschöne junge Frau

;)
My favorite part is in the kitchen, making something delicious. Well, what would it be for you?)
Pferdmeier writes a comment:
Hallo, was machst du heute Abend. Willst du mit mir unterhalten oder nicht. Oder Was meinst du über Liebe machen oder Oder Wir köcheln zusammen und lieben dazu oder ohne kP
Sybilleju82u5 writes a comment:
....und als Nebenkommentar muss ich erwähnen das Du mit Klamotten bestimmt nicht weniger attraktiv bist als im Evakostüm...sollte man sich beides nicht entgehen lassen
Gefunden in Amateur

I can do better than that.
What do you think of my new blouse?)
hanry32 writes a comment:
beautyful and sexy cute girl
holginero writes a comment:
Du faszinierst ganz "einfach" mit Deiner so herrlich natürlichen Schönheit!
Gefunden in Brunette | Posing | Slim | Schoolgirls | Teens

Do you like me? :)
They tell me that I am sweet hihi, hence my nickname ZuckerLena ;)do you find me sweet too?
marcelnies writes a comment:
du siehst echt geil aus in deinen g***en engen jeans
joelsieben writes a comment:
Hey Lena, du hast einfach eine umwerfende Figur. Würde meinen Riesens*****z sehr gerne mal bei dir reindippen.

Let`s make it cozy together, shall we?
Just chilling at home ;)
peynovp writes a comment:
Kiss you everywhere
Janseno writes a comment:
Wir können uns gerne mal treffen

Sugar, right?
Just to get to know each other ;) Hope you like it too ;)
Peugeot78 writes a comment:
Hübsche junge Frau
majidjafar writes a comment:
hallo Süßi hast du lust auf Sex mit mir? ich freue mich dass ich Schatz wie du haben
Gefunden in Jeans | Long Hair | Normal | Schoolgirls | Amateur