bOObs
(34)
from Deutschland
Gender: female
Age: 34
Zip code: 53xxx
Country: Deutschland
I speak: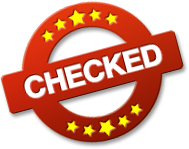 Amateur tags
Not available

Hi, i am bOObs! So now you have three chances to find out why i chose this username :) I think the Name says it all. So come and visit me and have a look at my profile page
My Personal Info
| | |
| --- | --- |
| Height | 170 cm |
| Weight | 70 kg |
| Ethnicity | White / Caucasian |
| Eye color | blue |
| Hair color | brown |
| Hair length | long |
| Figure | thick |
| Body hair | little |
| Pubic hair | little |
| Cup size | E (DD) |
| Glasses | no |
| Tattoos | none |
| Piercings | none |
| Marital status | single |
| Smoking | yes sometimes |
My preferences
What I'm looking for, is
a woman
a man
a couple
a transvestite
a transexual
a bisexual
What I would like to experience, is
What turns me on, is
Vanilla sex
A**l sex
O**l sex
Sex Toys
Swinger
Outdoor sex
Public sex
Dessous
RPG
Voyeurism
More about me
What I can tell about myself
Ich mag zwar keine Modelmaße haben und ich mag auch nicht alles an mir, aber meine dicken T****n sind schon was echt feines. :D
What's being said about me
Alle lieben meine dicken Dinger! XD
My erotic fantasy
Ich stehe auch auf Frauen und hätte gerne mal einen Dreier mit einem Mann und einer frau... und die Frau soll auch richtig dicke T****n haben, so dass ich diese liebkosen kann, während der typ mich f**kt... ich steh einfach auf dicke T****n :D
Visit my diary daily to stay up to date with everything I do.

Wobbling bOObs
I let my tits hang and wobble and shake and stuff XD
Mikka1963ou writes a comment:
Hallo süsse dich würde ich sofort von hinten in der küche nehmen damit nichts anbrennt
Gefunden in Brunette | Big Tits | Hanging Tits | Chubby | Amateur

Attention! bOObs Bargain!
Here are some pics of me playing in the tub... and they are cheap too :)
Freiheitsritter writes a comment:
Ich möchte sehr gerne deine dicke T****n l**ken und dich so richtig hart durchf**ken mein Schatz
Sualk1966 writes a comment:
Wunderschön. Mit allem dran was einen Mann geil macht.
Gefunden in Brunette | Plumper | Big Tits | Chubby | Amateur

Wet and horny
Somehow i get pretty horny when i take a nice warm bath.. so i start making out with myself and petting my wet p***y under the water
maikleker writes a comment:
sehr schönn wan baden wir mal bei dir gruß bussy ;-)
runner1811 writes a comment:
Gggrrrrr boar baby ich will mit dir so geil baden
Gefunden in Brunette | Big Tits | M*****bation | Chubby | Amateur

Tits Tits Tits!
I just can´t keep away from making new nude pictures. Hope you like them!
Kostrzewx8800 writes a comment:
Deine Bilder gefallen mir ... Du siehst super toll aus :)
GrauerStar writes a comment:
G***e pralle t****n und ein l**ker haariges f**zchen ....genau mein Ding????

Sweet Tooth
How would you like it, if i would visit you wearing this dress and then spoilyou with my mouth that way?
Stonedwad80my writes a comment:
ja du g***e sau, und lass uns dabei schön was essen rrrrrrrrrrrr
Schmitz1976a5 writes a comment:
Die Frau ist der hammer

Tits and chubby bacon
Yeah i know i have a little overweight but this makes my Boobies even bigger :D
Richard8120 writes a comment:
Geißler Körper, würde Dich gerne durchf**ken und volls****zen
runner1811 writes a comment:
Absoluter wahnsinn süsse

bOObs and the wet p***y
I pull my fat legs apart and spread my wet p***y wide open, so you can have an exact look at the pink wetness inside of my p***y :D
runner1811 writes a comment:
Boar süsse, du bist so wahnsinnig geil
Schmitz1976a5 writes a comment:
Einfach nur klasse das Mädel
Gefunden in Open Legs | Big Tits | M*****bation | P***ies | Amateur

bOObs Tits and Ass!
A little preview of me and what you could get from me. I would love to welcome you on my profile
Mexi65 writes a comment:
G***e Frau mit tollen Rundungen an den richtigen Stellen.
Kalen2 writes a comment:
Beautiful body succulent. Set of breasts xx

Sexy Stockings
... and of course big boobies ;)
Mariodall7716 writes a comment:
Ein traum von Frau
Lustkeks writes a comment:
wow, erst l**ken, dann f**ken
Gefunden in Open Legs | Big Tits | Chubby | Amateur | Nylons