desiregirl
(21)
from Germany
Gender: female
Age: 21
Zip code: 45xxx
Country: Germany
I speak: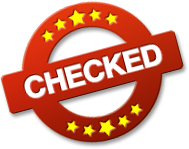 Amateur tags

If you want to go with me to heaven, then come to me my baby :)
My Personal Info
| | |
| --- | --- |
| Height | 165 cm |
| Weight | 51 kg |
| Ethnicity | Mediterranian |
| Eye color | brown |
| Hair color | black |
| Hair length | long |
| Figure | slim |
| Body hair | shaved |
| Pubic hair | Not available |
| Cup size | Not available |
| Glasses | no |
| Tattoos | Not available |
| Piercings | Not available |
| Marital status | single |
| Smoking | Not available |
My preferences
What I'm looking for, is
What I would like to experience, is
What turns me on, is
O**l sex
Outdoor sex
Public sex
RPG
More about me
What I can tell about myself
Not available
What's being said about me
Not available
My erotic fantasy
Not available
Visit my diary daily to stay up to date with everything I do.

Me on a date.
Hey, what would you do if you saw me like this?
Freisslaz78u5 writes a comment:
Hi Sexy Bomb, also ich würd Dich erst mal stylisch in ein gutes Lokal ausführen und mich beneiden lassen, im Aufzug, würde ich Dir unmissverständlich meine Absichten klarmachen, um die Spannung zu steigern um Dich dann heisst zu verführen!

Do you want to j**k off
ohh i dont know but i am just always so horny my p***y is always wet
guidocain2 writes a comment:
Auf dir s****z ich gerne ab ????????
Ratzer1 writes a comment:
Latex Bitte schön
Gefunden in J**k Off | Slim | Black-Haired | Amateur | Ligation

sauna
ıch bın so geıl just made mıch rıchtıg wet
Serhandag writes a comment:
Etwas freizügiger würde mich viel mehr antürnen ;) :*
weickardt2 writes a comment:
Na ja habe mehr erwartet hast zuviel an mein Schatz

F****r games 2
It goes on, my p***y gets hotter
Murdock69 writes a comment:
hmm , das lohnt nicht....
Huxenp59pi writes a comment:
Geht alle in'n Eimer f**ken...so geht das nicht! ... M E H R !!!! Kleiner Tip von mir: Saturn hat kl. Waschmaschinen kompl. mit Schläuchen, die können nich nur vollgemachte Unterhosen waschen sondern auch R'n'R mit euerm P**imännle, verp**St euch !!

Die Kneipens*****pe die bin ich

In dieser Kneipe bin ich die S*****pe. Die Stammgäste wissen das. Und neue Gäste erkenne ich sofort. Ich ignoriere ihre erstaunten Blicke auf mein Outfit.

Heute trage ich die Korsage, die meine großen T****n mit den langen braunen Nippeln so schön nach oben drückt, darüber eine durchsichtige schwarze Bluse, und dazu einen silbernen, sehr kurzen Minirock. Meine langen, schlanken Beine stecken in schwarzen Strümpfen, ihr bestickter Rand guckt unter dem Minirock hervor. Bei neuen Gästen bewege ich mich auf meinen ultrahohen Highheels so, dass sie nicht gleich meine nackte, r****rte M***hi sehen — man weiß ja nie.

"Was wollt Ihr trinken?", die zwei Pärchen vor mir starren mich mit offenem Mund an. Sie ahnen gar nicht, wie geil mich diese Blicke machen.da möchte ich sofort das die anfangen mich zu l**ken und alles reinschiben da bin ich immer so sex geil möchjte immer das meine f****te voll mit s***ma ist das liebe ich und kann nicht stoppen Dabei überlege ich schon einmal, was ich morgen abend anziehen werde. ich lasse mich gerne f**ken Ich bin eine Kneipen-S*****pe und werde es immer bleiben.
Povocateur writes a comment:
Sehr sexy Dein Video... Kuss
Etcjkjkxghv writes a comment:
So will ich dich auch mal f**ken

F****r games
İch am so horny right now you want to f****r me too
finnscheib writes a comment:
Du bist so geil
weickardt2 writes a comment:
was für ein schöner Anblick und die g***e Schnecke sauber der A***h lässt sich bestimmt geil f**ken

sexy
how do you like the one with my outfits?
Huxenp59pi writes a comment:
Schön...bist Du (Deine Sachen aber auch)
Longfielx802s writes a comment:
wow pretty hot.. ;-p und sexy Mein Kompliment madame!

Heisssss
I got very hot and this came out
Murdock69 writes a comment:
Richtig g***es Video, hübsche Frau, nur leider der falsche Mann ;)
weickardt2 writes a comment:
g***es Video weiter so

hotssssssssssss
I am very hot you want to delete me :)
zouzouderr writes a comment:
Komm zu mir Baby. Ich warte auf dich
craigleone writes a comment:
Hallo brauneombe66, ich habe nur noch einen coin und 5 VIP. Mein Name ist Craig. Tut mir leid dass ich nicht antworten konnte. Aber bitte schick mir das worum ich dich gebetn hab.