sweet-Louise
(23)
from Deutschland
Gender: female
Age: 23
Zip code: 01xxx
Country: Deutschland
I speak: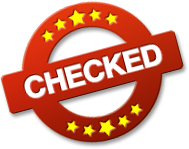 Amateur tags
Not available

Wann du Spaß und Ausdauer willst, dann bist DU bei mir genau richtig! Ich stehe auf Männer mich Charme und Humor!
My Personal Info
| | |
| --- | --- |
| Height | 172 cm |
| Weight | 54 kg |
| Ethnicity | White / Caucasian |
| Eye color | brown |
| Hair color | dark blonde |
| Hair length | long |
| Figure | slim |
| Body hair | shaved |
| Pubic hair | shaved |
| Cup size | B |
| Glasses | no |
| Tattoos | none |
| Piercings | none |
| Marital status | single |
| Smoking | no |
My preferences
What I'm looking for, is
What I would like to experience, is
What turns me on, is
Vanilla sex
A**l sex
O**l sex
Sex Toys
Outdoor sex
Public sex
Dessous
RPG
Voyeurism
More about me
What I can tell about myself
... mich MUSS man einfach Kennenlernen!
What's being said about me
Dass ich Feuer unter dem Hintern habe und das man mit mir Pferde stehlen kann!
My erotic fantasy
Mein Lieber, das musst du heraus finden :-) !!!!
Visit my diary daily to stay up to date with everything I do.

A little secret..
...maybe you can guess what I`m wearing under my clothes?
Hansenr72f5 writes a comment:
Möchtest du dich treffen?

Give it to me D***Y!!
... here you get a nice view of my butt! hope you get a taste for more?
Suzill writes a comment:
Rick and morty hate you
Suzill writes a comment:
Rick and morty hate you
Gefunden in Blondes | Open Legs | Butt | Posing | Dirty Talk

Just me
here you see me relaxing in everyday life! Leave me a nice comment, I would be happy!
Derh0 writes a comment:
G***es fahrgestell
Diegolino123 writes a comment:
Wow du siehst ja heiß und Sexy aus. Würde dich gerne treffen meine nummer ist im profil wen du magst? Lg Diego aus Bern????
Gefunden in Legs | Feet | Slim | Teens | Dirty Talk

Me in nature!
...well, I`d like to hear your opinion. What do you think of me? Do you like me?
sexyrobby writes a comment:
heiße frau mit klasse a***h in leggins.
klausmaria3 writes a comment:
eine wunderschöne Frau

Brown eyes..
...brown eyes are honest in love but dangerous in bed?
Comack writes a comment:
Dann Beweise mir mal wie gefährlich deine braunen Augen sind bin gespannt
Gokartx555n writes a comment:
Wunderhübsch ein echtes Hottie
Gefunden in European | Long Hair | Close-Up | Posing | Amateur

My long legs emphasized
I think I have mega long sexy legs! Did I put them well in scene?
MrGoo writes a comment:
Heisses Mädel! Einfach geil!
L**km**l2 writes a comment:
heiss heiss heiss

Decision question?!
What do you say, you wanna go to the office belly-free or not?
MrGoo writes a comment:
Das passt! Du siehst in jedem Outfit toll aus!
Comack writes a comment:
Einfach ein super sexy Outfit

My favorite outfit..
Where would you take me in this outfit? You can tell me your idea.
MrGoo writes a comment:
Ziemlich süsses Mädel!
Sexgott205 writes a comment:
Du hast einen Traumhaft Wunderschönen Körper mein Schatz den ich gerne berühren würde

My cozy corner... Part Two
what would you think of... when you saw me in my comfort zone?
MrGoo writes a comment:
Eine Traumfrau! Hoffentlich ist sie so v****ut wie süss!
michiwald writes a comment:
Louise du bist ein traum in dieser Jeans g***e kuschel**ke

My cozy corner... Part One
... here I spend very nice moments ;) if you know what I mean.
h******e36 writes a comment:
echt sehr heiss :)
Sexgott205 writes a comment:
Ich finde dich extrem heiß und sexy und ich möchte dich unbedingt kennenlernen mein Schatz